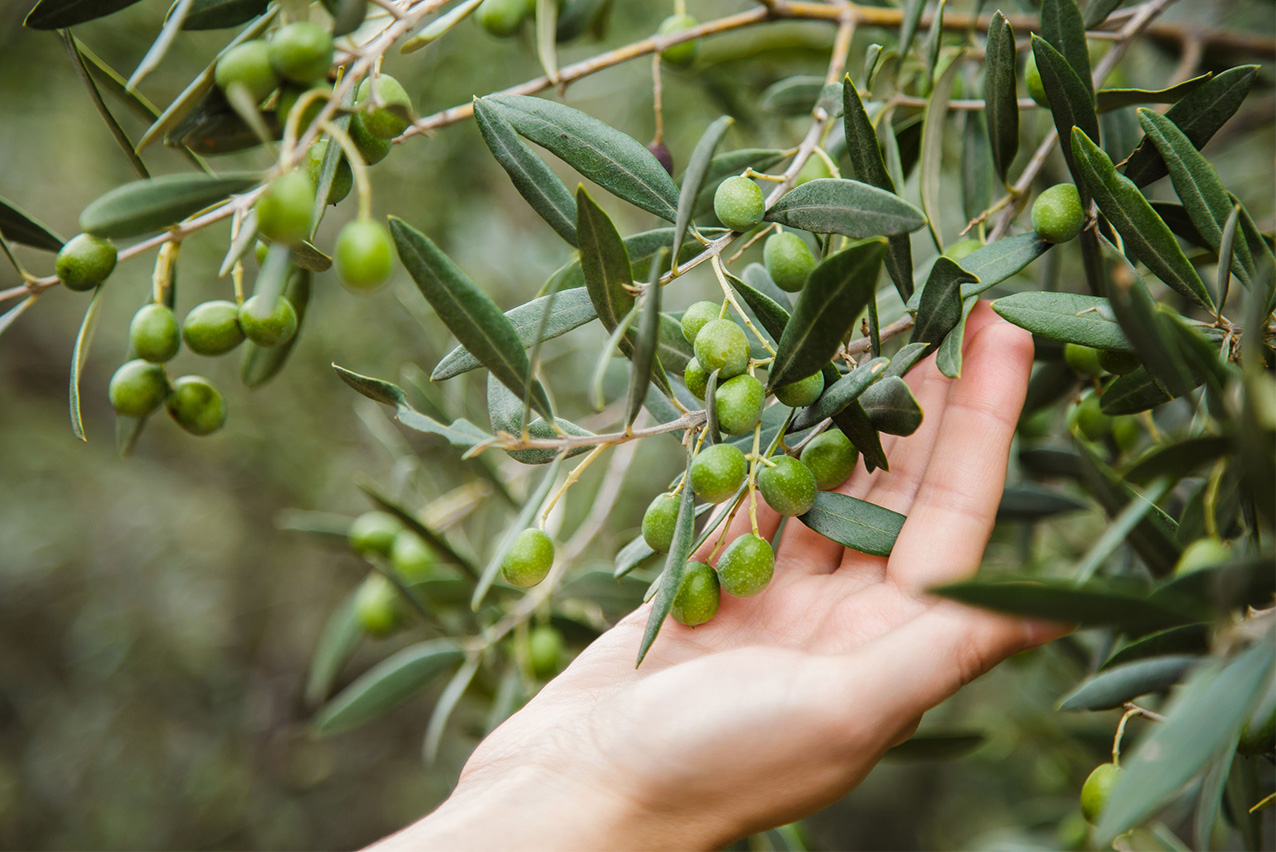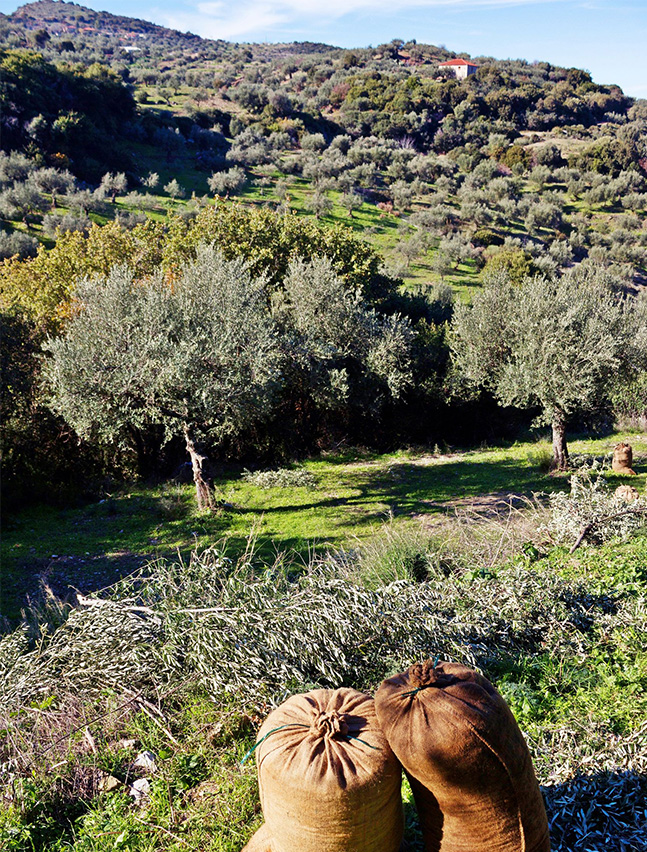 OLIVE OIL,
FRUIT OF A RICH 'TERROIR'
For millenniums, the olive tree has characterised Portugal.
The quality of olive oil is mostly influenced by the many attributes of the region where it is produced.
A Mediterranean climate and the quality of the soil (terroir) directly affect the genetical characteristics of the olive tree (as much as wine and vineyards).
4th European producer and 8th world producer of olive oil, Portugal account for more than 20,000 producers.
Far from the intensive farming of standardised oil, these human-sized productions can guarantee the diversity and singularity of their olive oil. As a matter of fact, several Portuguese producers receive international awards every year.
It is therefore with passion and cares that Thierry and Isabelle select their products, anxious to introduce you to exceptional natural products, respectful of mankind and the environment.
Because it is always better to know where it comes from !

PORTUGUESE OLIVE OILS
GAIN AT BEING RECOGNISED
Go on a discovery tour of 7 AOP (PDO) regions which produce olive oil :
The oils of the north: a mountainous area with different seasons, the oils are intense, sweet, slightly bitter and spicy.
Trás-os-Montes
Beira Alta
Beira Baixa
Ribatejo
One exception from the north, a non-DOP region but it offers all the characteristics of a superior quality ' terroir': Douro
The oils from the south : resulting from plains with an arid climate, the oils are mellow, thick and fruity.
Norte Alentejo
Alentejo Interior
Moura
Again, one quirk in the south, a non-DOP region but it also gives all the peculiarities of a superior quality ' terroir': Algarve
Click on the map to discover a selection of products associated with the regions.
Cliquez sur la carte pour découvrir la sélection de produit associée aux régions.
THE BENEFITS OF OLIVE OIL
Olive oil is celebrated since the antiquity, mostly for its flavours but also for its medical and cosmetic properties.
Rich in antioxidants and unsaturated fatty acids, it contributes to the prevention of cancer, cardiovascular diseases and ageing.
It is an essential part of the 'Cretan' or 'Mediterranean' diet and has contributed to the recognition of its benefits.  All those unique qualities have prompted the expansion of olive oil all over the world.
With Portuguese olive oils eating healthily and pleasantly is simple.
OUR PRODUCTS OF THE MONTH
Olive oil making is, in fact, a 'science of equilibrium', where it is necessary to create delicate alchemy between the ideal degree of maturation for the harvesting, the transportation to the mill and the extraction process…
As a consequence each oil is unique, and there is something to suit all palates!
137 RUA DA MADALENA 1100-319 LISBONNE

DELIVERY TO
THE INTERNATIONAL

A SPECIFIC AND
SECURE PAKAGING
LIQUID AND GLASS

100% SECURE
ONLINE PAYMENT

PRODUCTS SELECTED
BY OUR CARE