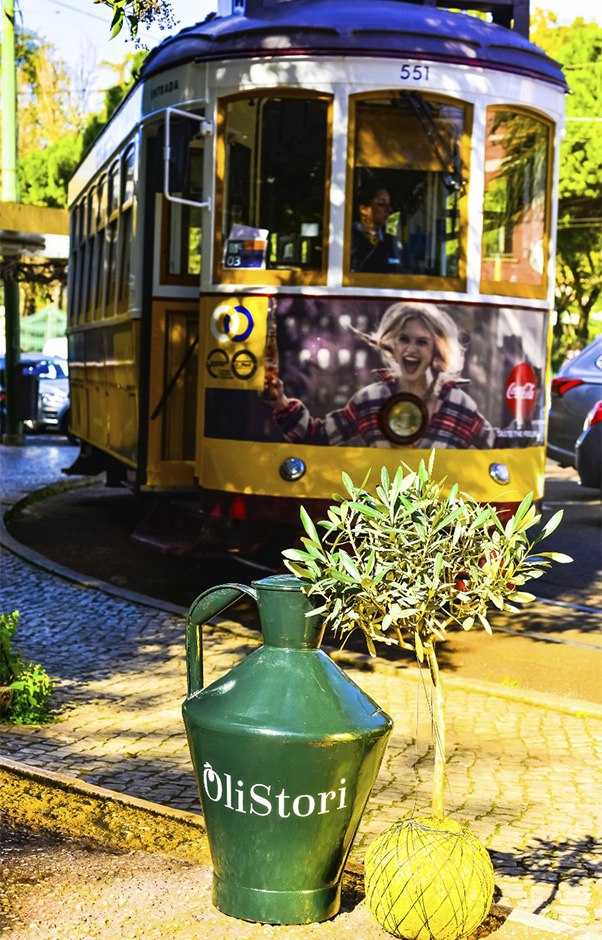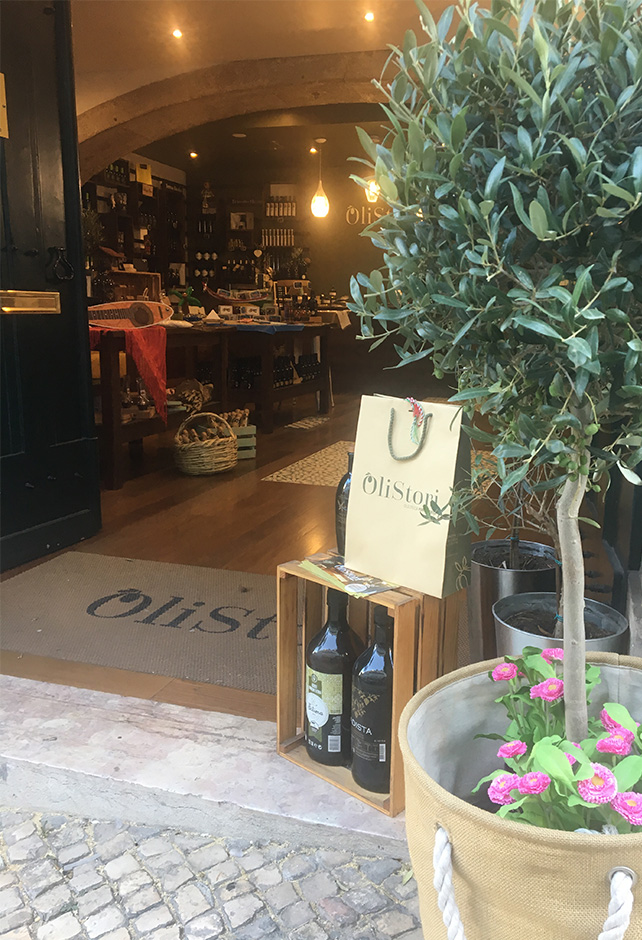 PORTUGUESE OLIVE OIL TASTING
10:30 to 20:00 Monday to Saturday, 137 Rua da Madalena – Lisbon
In the 'heartbeat' of historic Lisbon, 5 minutes away from 'Praça do Comércio', near the Tagus river, you will discover and explore the lovely olive oil cellar of Olistori.
Dedicated exclusively to Portuguese "l'Ouro Verde" (or green gold), Olistori is more than just a shop. It's indeed a place of exchange and sharing exceptional experiences.
The owners Thierry and Isabelle will welcome you to discover their outstanding range of Portuguese olive oils which have been selected with dedication and love.
Both fine 'gourmets' in the French and Portuguese tradition, they will initiate you to «l'Oléologie» and give their recipes. They will explain how to associate, combine and harmonise flavours.

AN UNMISSABLE VISIT DURING YOUR STAY IN LISBON
Want to taste some genuine olive oil?
Come over to participate in this gustatory experience, original and accessible to 'gourmets' from all over the world and all ages, young and old alike!
At any time of the day, you can come to appreciate, savour our ´Ouro Verde` and be surprised by a variety of essences that will give some 'pep' and freshness to your dishes.
Aromas of tomato, of green apple, of dry fruit, of fresh almond, of artichoke….a subtle texture, nuances of colours from solar gold to yellow-green, a touch of bitterness, hot or sweet, mellow or intense flavours; this is what characterises Portuguese olive oil and much more!
We also organise visits in the heart of our producers' region to learn a bit more to experience the culture and to spend some authentic moments.
Finally, we can arrange bespoke tastings for groups; so do not hesitate to contact us.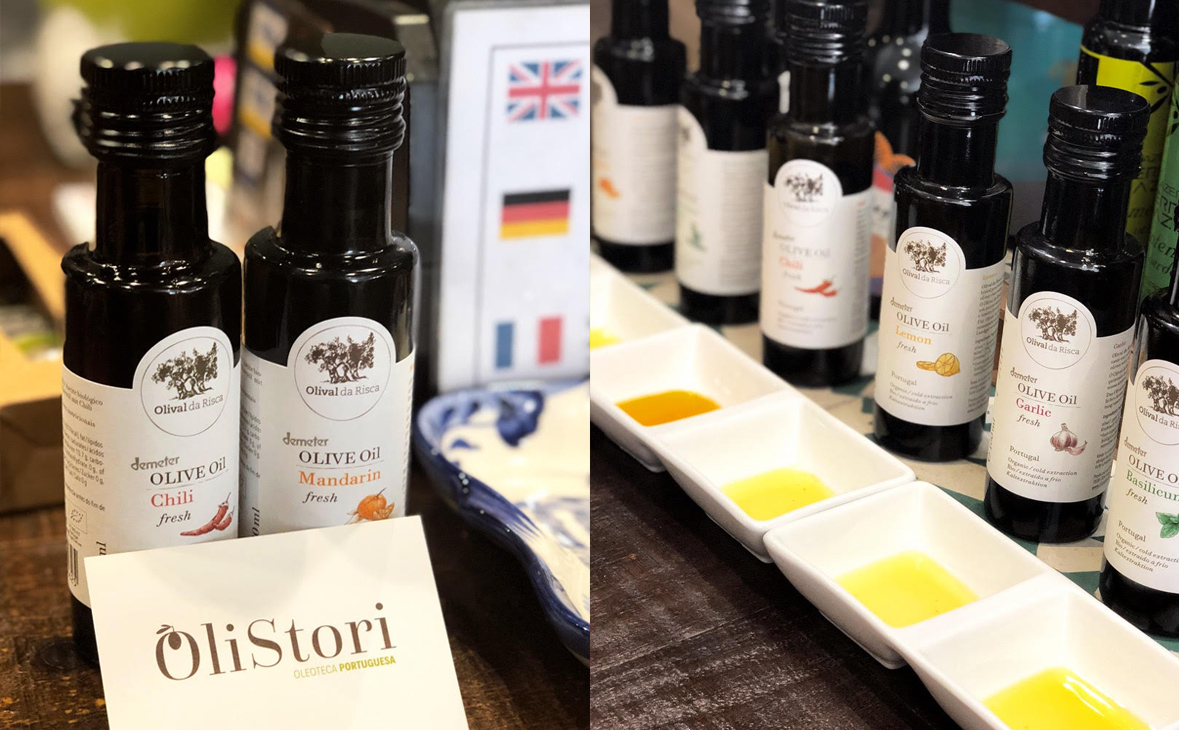 OLIVE OIL: THE PERFECT SOUVENIR TO BRING BACK FROM LISBON
Treat yourself or your loved ones by bringing back an original and genuine present from your voyage.
We offer free delivery directly to your chosen accommodation in Lisbon. Therefore, you can continue to freely enjoy your journey into the historic district where `Olistori´ is located.
OUR PRODUCTS OF THE MONTH

DELIVERY TO
THE INTERNATIONAL

A SPECIFIC AND
SECURE PAKAGING
LIQUID AND GLASS

100%
SECURE
ONLINE PAYMENT

PRODUCTS
SELECTED
BY OUR CARE